Meeting
To meet banquet, conference and wedding reception requirements, the Resort offers a wide range of well equipped venues and professional and attentive services for a memorable experience.
Multifunctional banquet halls, conference rooms, conference halls and boardrooms of various sizes are available to choose from. The 1,000-m2 multifunctional banquet hall is designed to accommodate 600 persons with 40 tables for grand meetings, wedding receptions and birthday parties.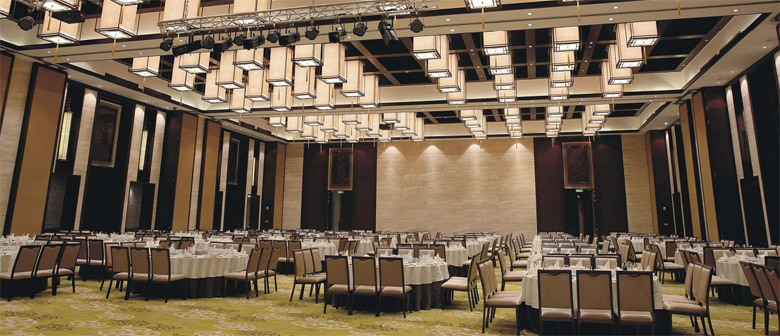 Majestically decorated and furnished with the cutting-edge facilities, the multi-functional banquet hall is to be serviced by a professional service team. From theme idea and content planning to venue setup and banquet reception, we can customize diversified services for your conferences, banquets, exhibitions and performances.